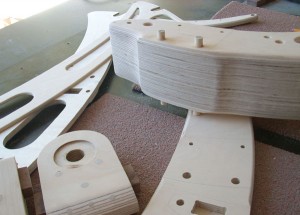 The Artcycles:
Each Artcycle is a fully customized ride, designed & fabricated per order, tailored for you right here in the good ol' U.S.A.  Every one 
of our Artcycles offer the highest quality materials and craftsmanship featuring: 
Elegant Riding Sculptures
– that capture your attention & express a positive unique spirit within all of us.  
Harmonious Design Through Ergonomics
– place the rider into a design & not on top of it, redefining comfort.  
Full Wooden Construction
– that is excellent at dampening road vibration, providing the best ride and supreme handling naturally through it's grain. 
Intelligent Integrated Components
– for low maintenance & clean shifting from 3 to 11 speeds with coaster or disc brakes. 
Thoughtfully Themed Lighting
– makes for a unique nighttime experience, and keeps riding in the dark just as fun & safe as during the day.  Perhaps even more fun!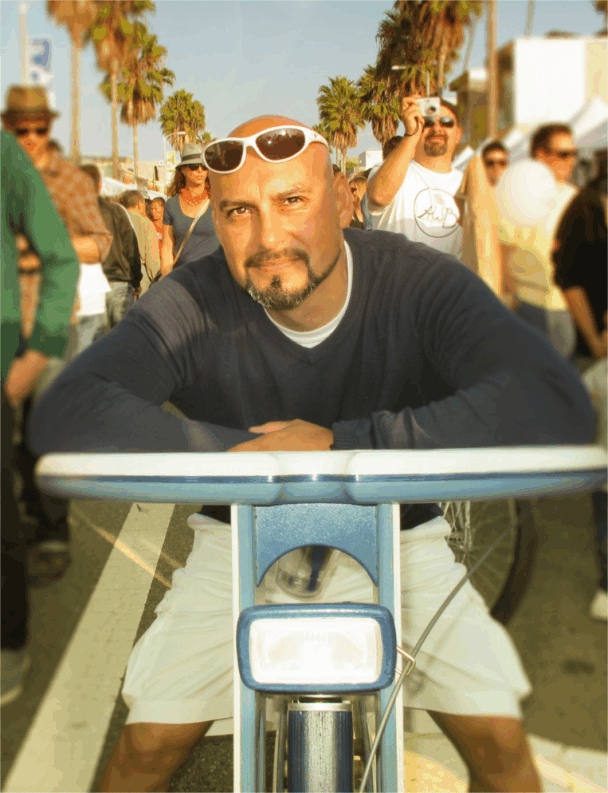 The Artist:
Larry Banuelos was born in Santa Cruz, California.
Art and cycling have always been an intricate part of his life, woven into his youth where the passion started. As a boy he was always on his road bike where his love for the sport flourished.  He soon took to mountain biking, and with that came the need to repair, assemble & maintain the more complex modern components.  His craftsmanship combined with the with the knowledge of all the inner workings of the bicycle allowed him to develop the Artcycle concept.
Artistically, he was always able to see things in his mind and able to implement those things to many mediums.  Artcycles was created by merging his two loves into functional art.  He puts his whole heart in each piece and truly makes his craft a labor of love.